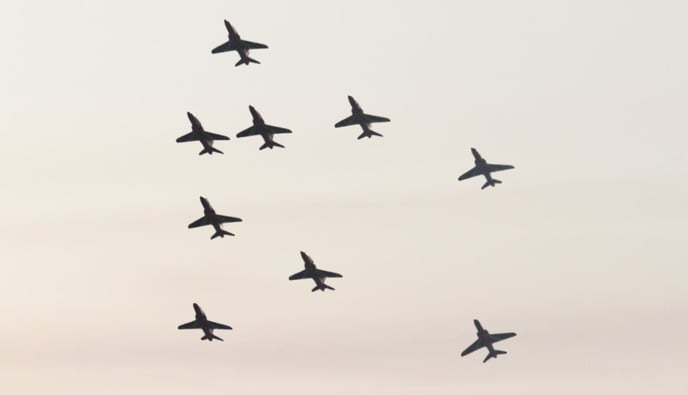 Last month, TT Electronics-IMS held an all-day event at our facility in Fairford, England. The day was filled with activities including a presentation from our European Managing Director, Alex Baldock, and a plant tour from our Fairford Site Director, Mark Cook. Throughout the day, team members and customers alike enjoyed watching the The Royal International Air Tattoo show from our facility. The highlight of the day was watching the Red Arrows escort a Vulcan Bomber across the sky on its final flight. Click here to watch that historic moment.
We wanted to take a moment to thank all who attended the event, and we look forward to doing it again next year. Contact us here if you are interested in participating in future events like this one at our Fairford facility.
View more pictures from the event here: Flickr Album - Fairford
Earlier this year, our Fairford facility (formerly known as New Chapel Electronics Ltd) received Nadcap accreditation for Electronics Cable and Harness Assemblies (AC7121). TT Electronics-IMS is now one of only two companies in Europe to hold Nadcap certifications for both PCBA and cable harness assembly. To read the full press release, click here.