High reliability is an absolute necessity in the changing world of civil aviation. Providing safe travel around the world requires cutting-edge electronic solutions that support flight crews in an intuitive manner. This extends from the cockpit to the external flight control system which, until recently, was still primarily dependent on manual interfaces and hydraulic systems. Power resistors have helped aircraft designers overcome this enduring pain point to gradually replace many functions of manual flight controls with high-reliability electronic interfaces.
Power resistors are extremely robust components designed to withstand large amounts of power and dissipate undesirable electrical energy with a compact device footprint. This is essential in aircraft where space and weight capacity are at a premium. They are envisaged as essential in the development of next-generation fly-by-wire (FBW) flight control systems which seek to completely replace manual flight controls with fully-electronic equivalents. Further research into power-by-wire technology also aims to use power resistors to replace heavyweight hydro-mechanical flight control systems with electric actuators driven by digital flight control computers.
Fly by Wire (FBW) & Electrification of Aircraft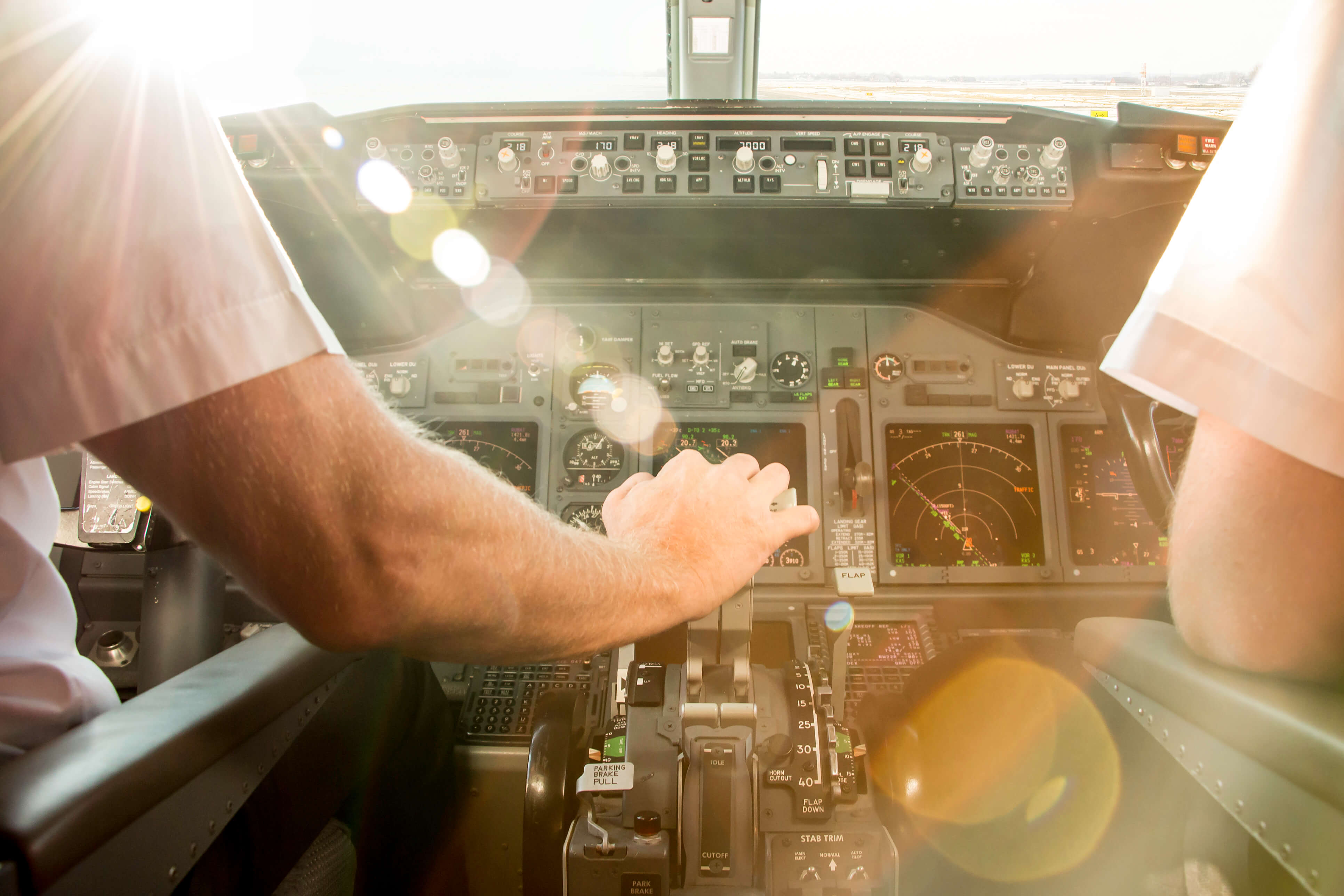 With an FBW system, automatic signals can be processed by onboard flight control computers without input from pilots using a manual interface. One of the many operational benefits of this intuitive level of input is a new measure of autonomous aircraft stabilization. This is conducted by electric motors integrated into complex onboard electronics, which convert analog signals from flight controls into electronic values. Aircraft computers then determine actuator movement at control surfaces to provide an appropriate mechanical response. High-reliability power resistors control voltage levels and provide protection for dynamic braking.
Power Management Resistors from TT Electronics
TT Electronics is uniquely positioned to serve customers globally. Our focus on using our engineering expertise in a collaborative manner means we supply world-class safety-critical solutions for harsh environment applications. We supply the WDBR series of ultra-low profile power resistors for use in FBW flight control systems in commercial and civic aircraft, with high pulse capabilities (up to 7 kW) and an extremely compact footprint.
The WDBR resistor series satisfies various requirements of aircraft engineering, with fast thermal responses and significant space-saving capabilities. Featuring a low inductance design and a single-fixing heatsink mount, WDBR resistors are customizable to customer requirements in terms of power performance and electronic terminations. With class-leading power density and pulse energy resistance capabilities, our WDBR resistors are now the power management solutions of choice for Airbus A350 dynamic braking flight control actuators, Boeing 787 hydraulic brakes, and Airbus A400M electronic brakes in air-to-air hose drum drive (HDDR) refueling.
If you would like a more detailed insight into our WDBR resistors for aerospace applications, members of the TT Electronics team recently explored the challenges and solutions of FBW systems for modern-day aviation. Or, if you have any questions for the team, simply contact us today.