Maintaining safe and reliable battery operations can be a challenging task for conventional electronics. This is partly due to the fact that energy storage technologies have now far outstripped the capabilities of traditional battery management systems (BMS). Electronics manufacturers are now routinely contending with battery packs containing hundreds to thousands of individual cells in advanced monolithic architectures. Compounding the challenge of this device complexity is the enduring difficulty of managing electrochemical devices. Batteries need flexible management systems that can respond to fluctuating performance levels under different operating conditions.
In this article, TT Electronics explores the working principles of BMSs while highlighting the importance of high-reliability resistors for optimal battery performance.
How Does a BMS Work?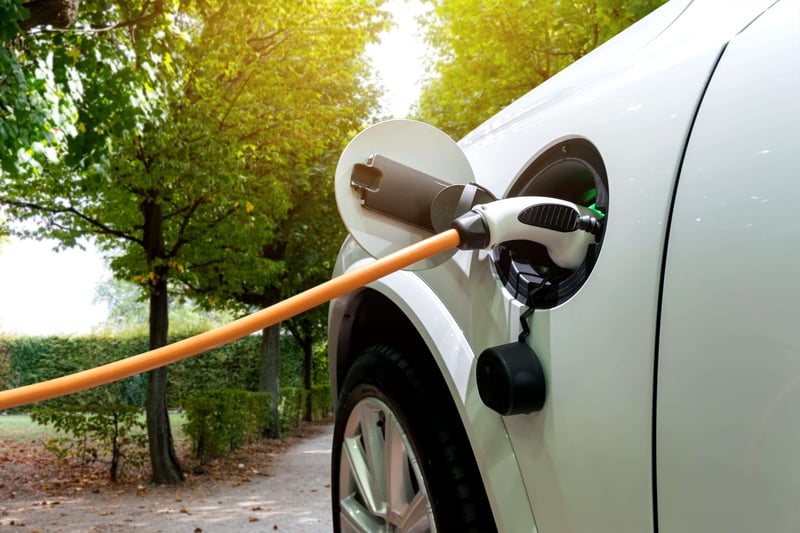 High-power battery packs in automotive or industrial systems are often described as hierarchical in nature. At the bottom of the hierarchy is the modular level containing the electrochemical cells (lithium, li-ion, silver oxide, etc.), and at the top is the entire system. This overview is effective but simplistic, and it fails to consider the role of BMSs in regulating overall battery behavior. In automotive contexts, for example, the BMS is integrated into the controller area network (CAN bus) to regulate the input and output voltages between the battery pack and various power connections (air-conditioning, charger, motor driver, etc.) Resistors play a critical role in circuits for managing and optimizing each of these power lines to ensure the best performance in dynamic conditions. Surge and inrush-limiting resistors provide protection functions while current sense shunts are essential to providing accurate current monitoring over a wide temperature range.
BMSs can calculate and report secondary data, facilitate pre-charging functions, monitor the state of charge, protect the battery from adverse conditions, and perform an ever-increasing series of additional roles. These advanced functionalities rely on finely-tuned controller elements and resistors to guarantee performance reliability in critical conditions.
BMS Resistors from TT Electronics
With an industry-tested catalog of advanced resistors, TT Electronics is prepared to take your BMS to the next level. We supply a wide product range with a suite of customization options based on our unique level of expertise in the field of resistor development and advanced engineering. These include, but are by no means limited to:
E-Beam Welded Shunts: Built on electron-beam welding technology, EBW8518 resistors have a continuous power rating of 36W with overload protection up to 180W for five-second surges. These resistors are ideal for use in hybrid-electric vehicle (HEV) BMSs.
Low Resistance Metal Alloy Power Resistors: Stability and precision combined, our LRMAP3920/5930 power resistors are suitable for fast and high surges (up to 50W for five-second overloads), guaranteeing performance through momentary short circuits and inrush conditions.
Low Metal Alloy Current Sense Resistors: Based on bulk metal technology, our LRMA/ULR resistors have proven instrumental in consumer markets, meeting the cost and surge-tolerance demands of vacuum battery pack BMSs developed for vacuum cleaner applications.
Wirewound Ceramic Power Resistors: With a broad range of package ratings, our WPRT and PWHW resistors are suitable for an extremely broad range of applications, including surge-tolerance and overload protection in plug-in HEV charger units.
Thick Film Power Resistors: Built for enhanced pulse performance and installation versatility, our WMHP, and WSMHP resistors provide outstanding flexibility for device integration.
Ultra-Low Profile Power Resistors: Class-leading power density and pulse energy capabilities combined, our WDBR resistors are the element of choice when it comes to compact pulse withstanding solutions.
Our experienced engineering and product line team can help you design unique solutions for your manufacturing requirements, building on the established successes of our versatile resistor range.
If you would like more information about our portfolio of resistors for battery management systems, watch our Focused Applications Initiative webinar on Current Sense Resistors for Battery Management System Applications. If you would like to arrange a sample, or a customer visit to discuss your requirements, simply contact a member of the TT Electronics team today.