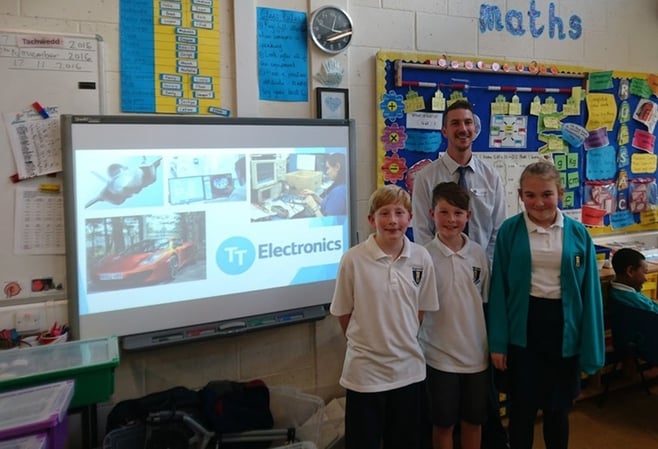 Throughout 2016 TT Electronics have demonstrated continued support and dedication to the STEMworks project across several of our sites. Most recently two Test Technicians and a Production Engineer from our Rogerstone facility have taken part in various workshops in three schools local to the Newport area.
The children undertook various building and programming projects using K'nex and Lego, which was then later judged by the TT representatives holding the workshops. The lucky winners have been given the opportunity to visit our Rogerstone facility in March 2017, where they will have the chance to be taken on a shop floor tour and observe a 3D printing demonstration.
TT Electronics value the importance of shaping the young minds of the future and look forward to collaborating with STEMworks in forthcoming years.