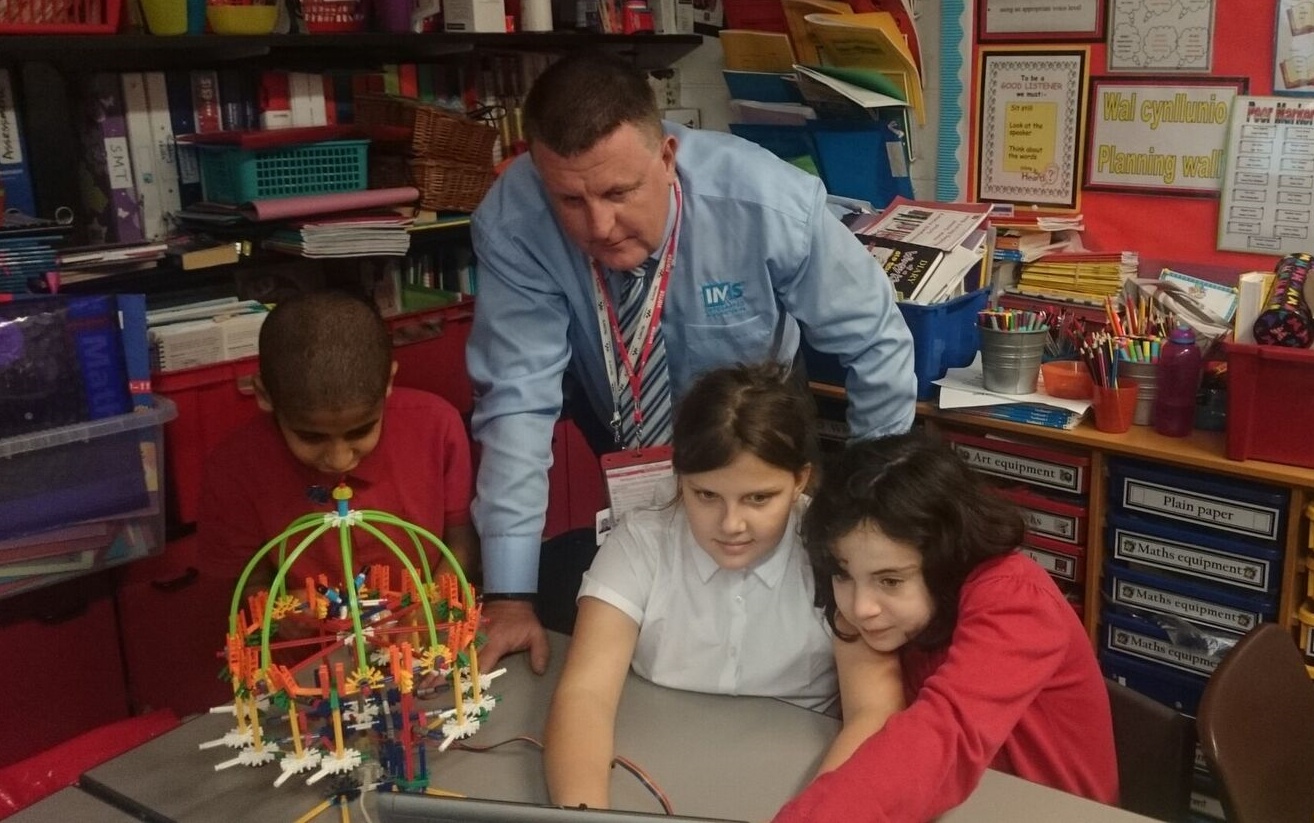 Last month, Steve Davies (CI Leader, IMS Rogerstone), participated in the first of a series of STEMworks workshops at Pentrepoeth School. Throughout the two-day session, eight teams of three students were tasked with developing a fairground ride that would hold 20 passengers and last for 30 seconds.
Each team was given Flowol 4 software and K'nex kits as tools to construct the project. All teams were involved in programming the ride with various speeds and direction changes utilising LED lighting and sound. The teams were then scored on meeting the basic specifications that were given to them at the beginning of the workshop along with safety and any other unique features they developed.
At the end of each workshop day, the teams presented their design and thought process. Steve and the school Headmistress were part of the judging panel and the two winning teams will be visiting TT Electronics-IMS Rogerstone on the 8th March 2016. During the upcoming visit, they will receive a tour of our manufacturing facility and also have the chance to work with our 3D printer to design and produce a key ring or badge.
The next workshop will be 20th January 2015 with Glassllwch School.