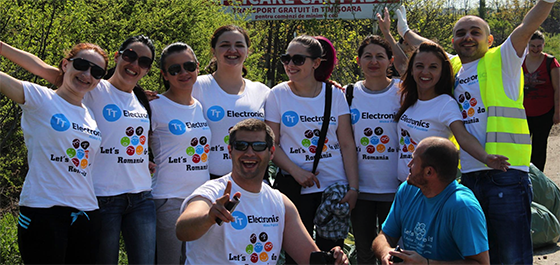 This month in support of our year-round commitment to sustainability, team members from TT Electronics in Timisoara partnered with "Let's Do It, Romania!", a local nonprofit organization. Together, we embarked on an environmental campaign to clean the city surroundings.
Working alongside other volunteers, the TT Electronics team members collected 50 garbage bags (40 kg each) and enjoyed a day of team-building and community service.
View more photos from the event here: Flickr Album - Let's Do It, Romania!